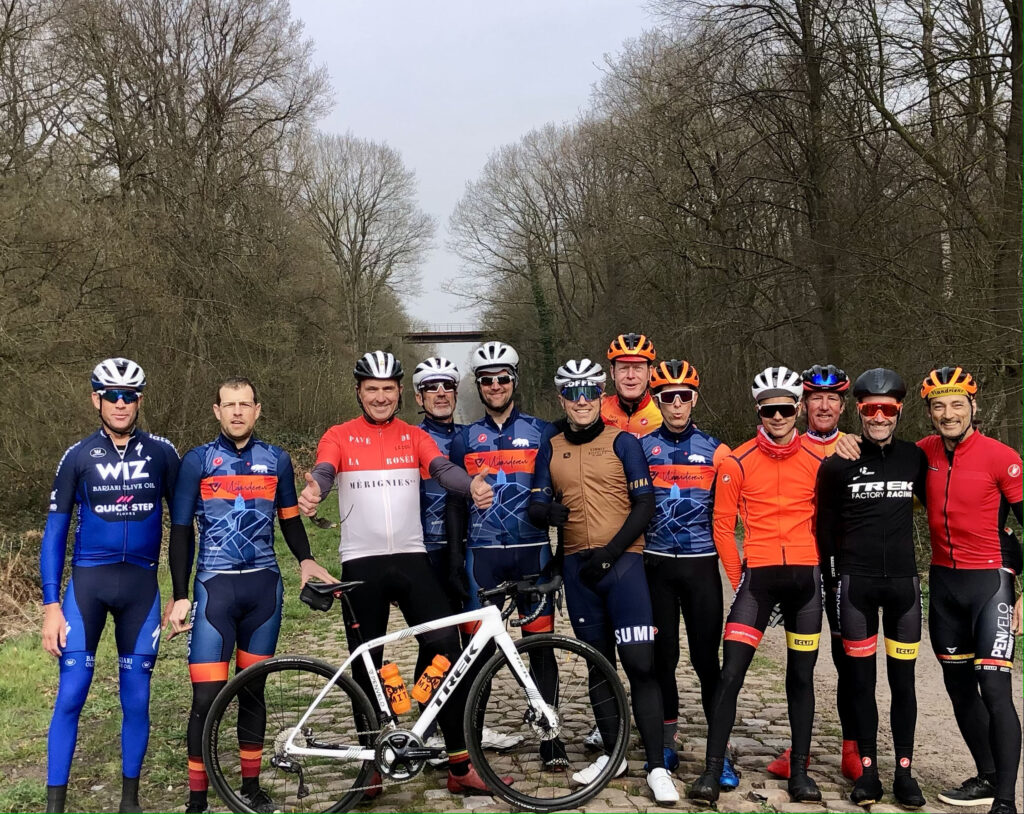 Spots are filling fast for our 2024 Flanders – Roubaix Belgian Adventure. Get Trip Details Here
March 28 – April 8th we'll ride famous roads with famous folks, get lost more than once and discover why it is so revered. This year we're once again partnering with The Lion of Flanders, Johan Museeuw, for a few explorations. The main ride with Johan is our Roubaix run the Wednesday before the race itself. All in we'll cover about 80Km of the race with Johan!
A few other highlights…
Two World class Sportives. Most choose the 100 miles'ish versions, but details of each include great course support and rest stops, plus the enviable ambiance that permeats.
Oudenaarde housing – actually about 3Km outside of town in a great country setting. The house sits less than 200m from the last cobbles section of ?
Two World Class Monuments. To see these epics of cycling in person is reason enough, right? For Flanders we'll probably catch the riders on the Kwaremont and Paterberg for a couple of passes, with options to add more if we want to ride a bit. For Roubaix we set up at the end of secteur 4, the notorious Carrefour de L'Arbre!
It's the roads! Between the weekends we have open days to explore the roads. Over the years we've found some great routes that include pretty much every road you'd think of. Then we find the other roads. Watermelonstraat, The Muziekbos, or the Schapenberg & Sherpenberg combo are just a few of the hidden treasures. It's when you start connecting the dots geographically that you truly feel Flanders. You recognize that down this little road and left is a great cafe or another secret little connector road.