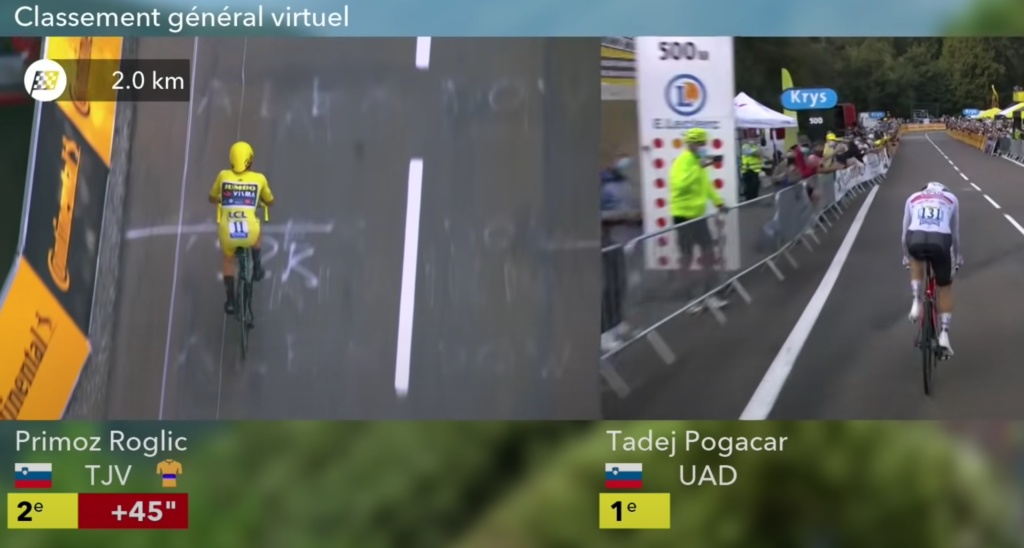 I wouldn't choose to re-live it nor repeat it, but the racing this year was truly spectacular. From Milan San Remo to Liege, Strade Bianche to Flanders, and the three Grand Tours, each week seemed to keep raising the bar on the next generation. There are some fine questions floating about, and doubtless many detractors, not all of their arguments wrong, but that's not this post.
This is about fun, smart and hard racing. Some great tactics were played out across the non stop flurry of a shortened season. Fortunately there are lots of video summaries and analysis. I'm not here to do all that (I think), but rather to reflect
Those young guys – Read some interesting notes on relative power and the ascent of insane velocities and power on climbs. Things like Geoganhart in Italy, heck Rohan Dennis in Italy! Tadez Pogacar and Primose Roglic, and who can forget Sepp Kuss, EF's Squadra of speedsters, you could go on and on. That's not even touching Alaphillippe, Van der Poel, Wout van Aert, or Remco Evenepoel omg…it's seems a pretty amazing time. Sagan, Nibali, and the like aren't going away yet either, which makes the racing a dramatic mix of breaks and chases, opportunity and error. And so much fun.
I want the normal back. The World seems tossed upside down in so many ways, and yet we strive for those moments when people do amazing things, for the performance…because it's really about the performance on a given day. Watching them pull it off…
A few favorites…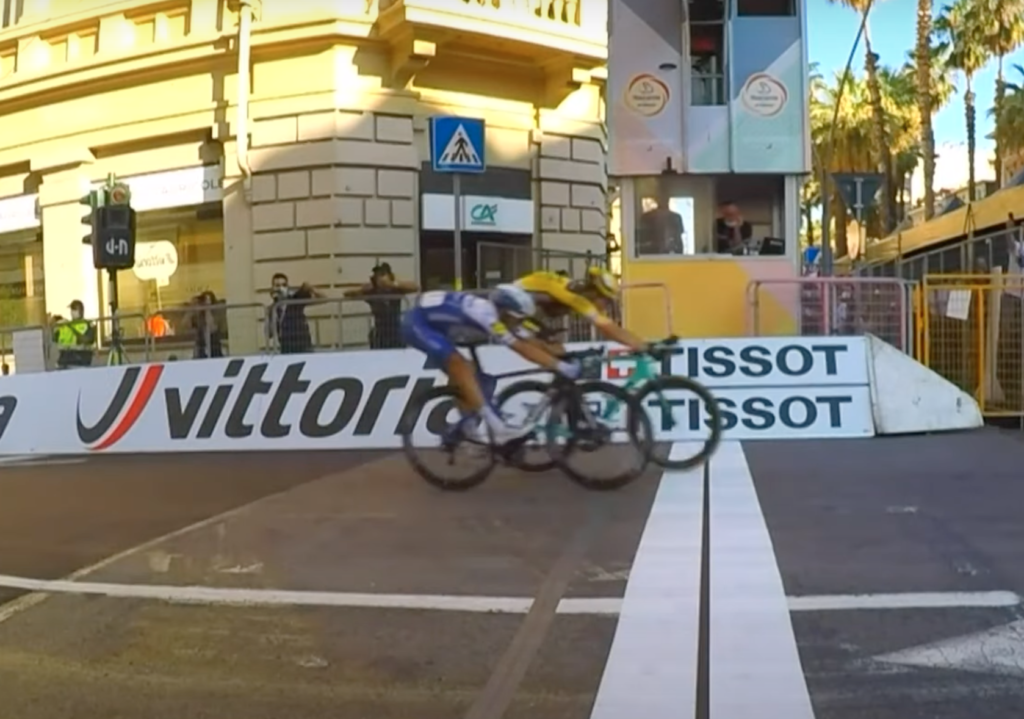 Milan San Remo is the traditional kickoff to the Monuments…except this year it was in AUGUST! That didn't diminish the thrill in any way however as it was a typically aggressive race from over the Cipressa and Poggio. Julien Alaphillippe escapes with Wout VanAert and they hold on to sprint it out with the field hot on their heels. A two up sprint to a photo finish! Hold on, this seems a pattern for WvA this year (see below)
Tour de France Stage 14 – Sunweb executed perfect tactics over and over to eventually pop Soren Kragh Andersen off the front for the win. Of course it's nice when you have such heavy hitters like stage 12 winner Marc Hirschi and Casper Pedersen to act as feints and foils, but to pull it off so textbook perfect was fun to watch. Putting 3 in the top 10 is also pretty cool. Stage Summary Video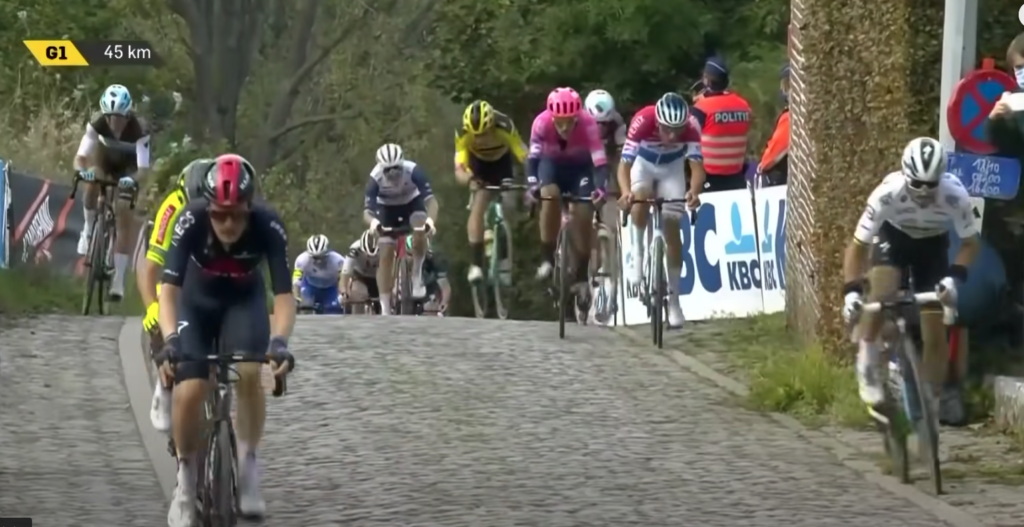 De Ronde van Vlanderen – Superlatives have followed VdP and WvA since they were juniors. Wout seemed to (mostly) have the measure of Matthieu when it came to Cyclocross World Championships (again, and again, and again, and again) with VdP taking his revenge just about everywhere else when they went head to head. So to see the Flanders Moiiste come down to these two stars was both predictable and awesome. It all blew apart at about 45Km to go as the crested the Koppenberg climb at full charge. Over those last kilometers there was tension and non-stop action. That it came down to a two-up sprint, both riders fighting it out together all the way to the line (vs their negative approach to Gent Wevelgem) and it harkens back to the glory days of Cancellara vs Boonen, and looks to be the next matchup for the ages! Race Summary Video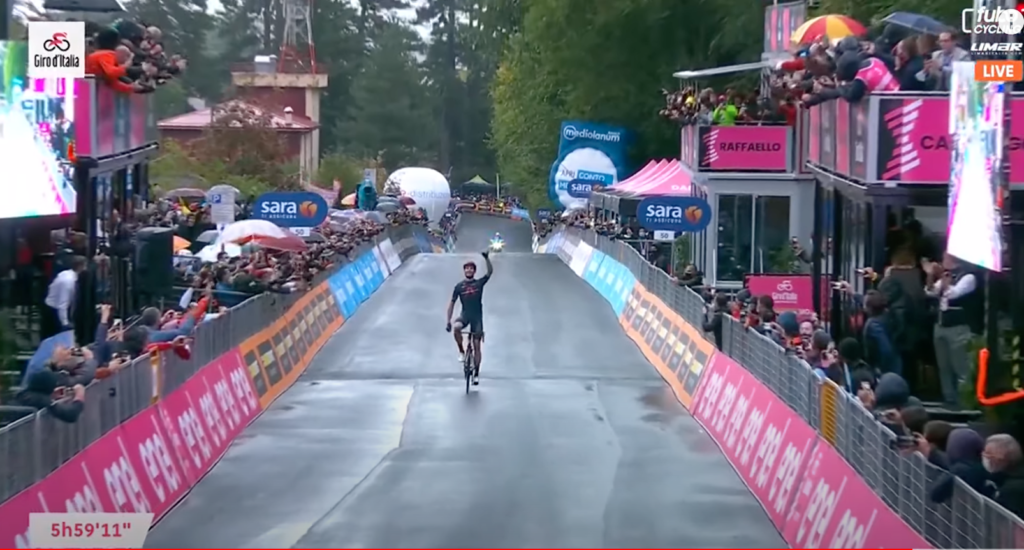 Then we jump to Italy and the rides that made the race. Filipo Gana crushing 58KMH in the opening TT! Then backing it up in the stage 14 TT – but really, it's the win on Stage 5 – attacking from the break, over the last climb, that leaves you stunned! How does he do that? The guy is huge and yet he crushed 'em all that day!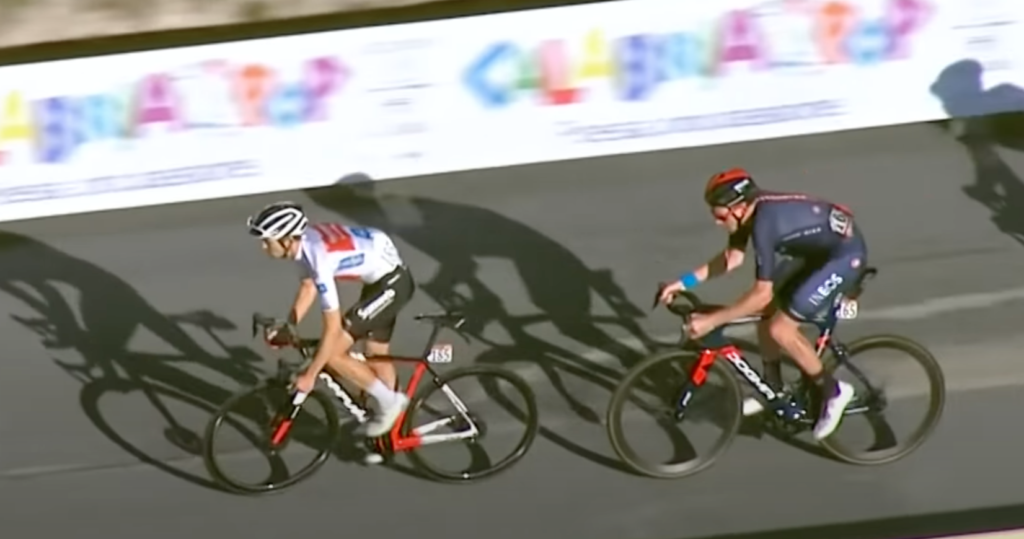 Tao Geogan Hart has long been considered a star in the making, receiving huge accolades as far back as his Axeon Hagens Berman days, but to see him rise to the occasion in Italy was pretty cool! "But XY and Z weren't there" says the argument. Bollocks, that was brutal racing day after day. To survive and thrive on the talents that he has, to come out and win not just the day, but the 21 days, was impressive. Jai Hindley was impressive as well….I mean the depth of talent on display, wow!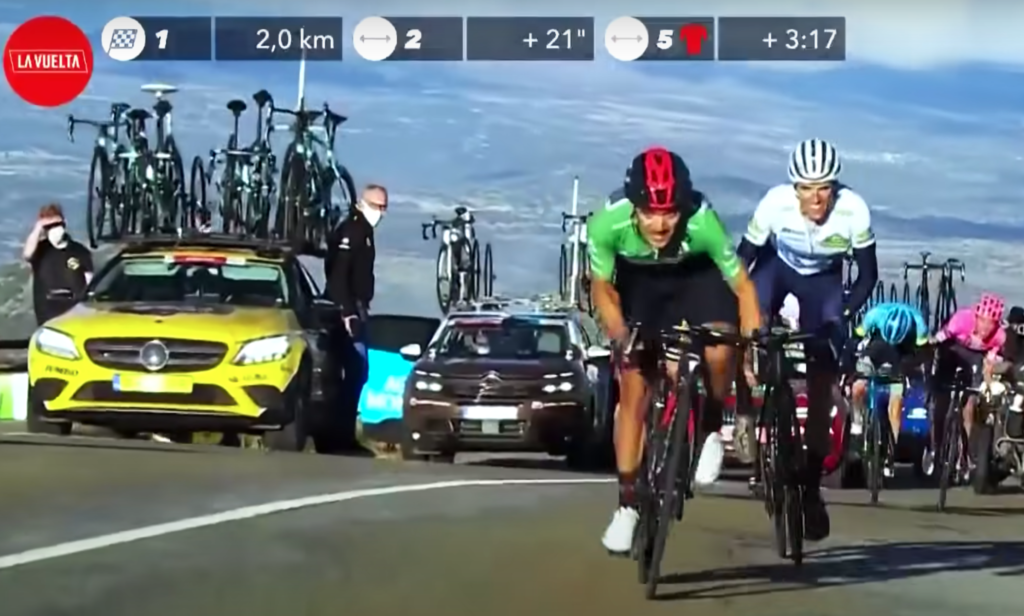 We fast forward, well not really, it was just a few days actually, to the Vuelta and once again quality racing was on offer at almost every turn, much of it at the hands of the young guys! Davide Gaudu, all of 24 years old, on Stage 17 (his 2nd stage win) – man, that kid can climb! Or what about Richard Carapaz' final charge to try and steal the win from Roglic? It's hard to believe that he and Hugh Carthy are only 27 and 26 years old respectively – Carapaz already a Grand Tour winner!
I could go on and on, but….Whew, that's a lot of race action for, basically, three months! Truly a once in a lifetime kind of year, at least we hope so (wear your masks!)…